"Some people spend an entire lifetime wondering if they had made a difference or not. Marines don't have that problem."
-PRESIDENT RONALD REAGAN, 1985
Marine Corps League National Headquarters
Mission Statement:
Members of the Marine Corps League join together in camaraderie and fellowship for the purpose of preserving the traditions and promoting the interests of the United States Marine Corps, banding together those who are now serving in the United States Marine Corps and those who have been honorably discharged from that service that they may effectively promote the ideals of American freedom and democracy, voluntarily aiding and rendering assistance to all Marines, FMF Corpsmen and former Marines and FMF Corpsmen and to their widows and orphans; and to perpetuate the history of the United States Marine Corps and by fitting acts to observe the anniversaries of historical occasions of particular interest to Marines.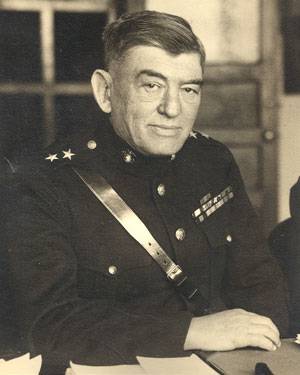 The Marine Corps Commandant founded the Marine Corps League in 1923. Congress later chartered this exclusive League on 4 August 1937. The Marine who saved our Corps and later VMI as well as creating MCA, MCL, amphibious warfare, Marine schools, 10 November traditions, and offered leadership second to none.
Aloha Detachment Special Events
Join Us!
You are invited to Aloha Detachment 363 Annual Toast to the Corps in Celebration of the 244th Marine Corps Birthday.
You can purchase your tickets at the Saturday, 26 October Detachment Meeting.
Want to Join the Marine Corps League?
Or if you have any questions about any upcoming event Contact us here.